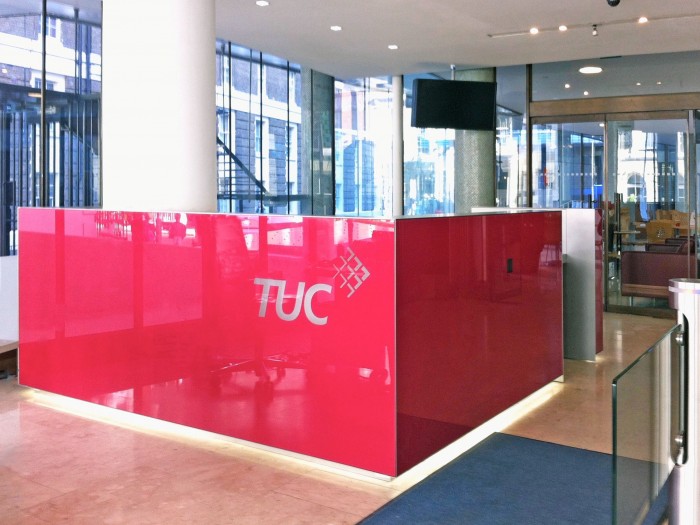 Completed in 2013 as part of the front reception refurbishment and security upgrade.
This desk replaced the previous also made by us.
Back painted glass fascias with an illuminated logo are framed within a 3mm bead blast stainless steel frame. Tops and rear fascias are laser cut bead blast 3mm stainless steel plate. The white solid core laminate L shaped desk top has an electric rise and fall.