I had the pleasure this week of being invited by the Furniture Makers' Company to give a short presentatation to the panel of judges for the Design Guild Mark, for which my Duhrer small sideboard for John Lewis, had been shortlisted.
The venue itself, Carpenters' Hall, in the gated Throgmorten Ave, abutting London wall is a showcase of fine carpentry, decked in wood panelling from 18 different species and an extraordinary main hall hosting this years selection.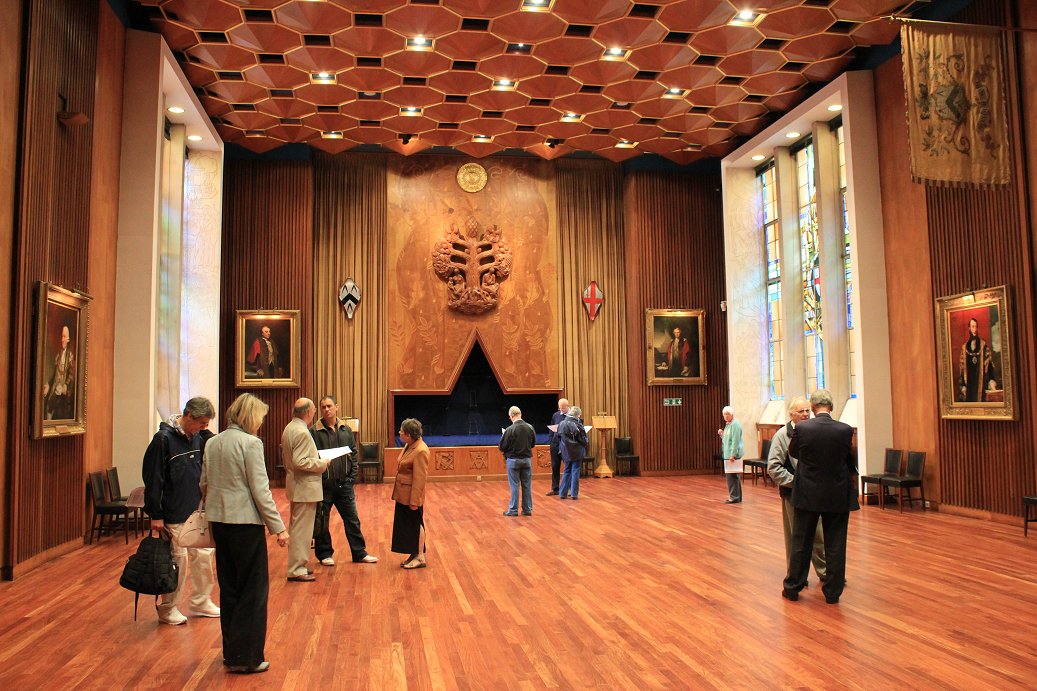 As you can see from this archive view, the hall alone is capable of drawing a crowd even without a display of the UK's finest manufactured furniture.