17 years ago I installed our first reception desk for TUC Congress House in Great Russell Street.
Last week we finished our fifth.
This time, as part of the Southside refurbishment at Congress House designed by Hugh Broughton Architects. Our brief extended to all the reception joinery including a 12 metre feature wall of solid oak profiled slats to match the original lift surround and interiors, and a run of storage cabinets housing media and tea point also accommodating high level venting for the air conditioning.
These pics are a taster and were taken after our last site visit, in subdued lighting, and include a couple of flower vases on the desk that are not part of the original brief.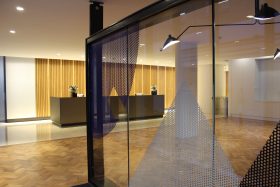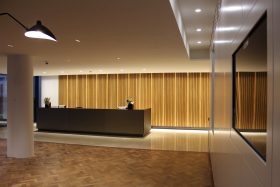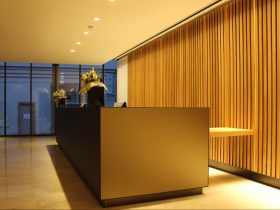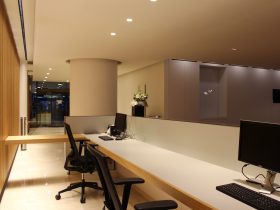 The desk is clad in bronze patinated brass framing the backpainted bronze glass front panels whilst the desk counter faced in solid core laminate spans nearly five metres cantilevered off the lower back storage cabinets at floor level.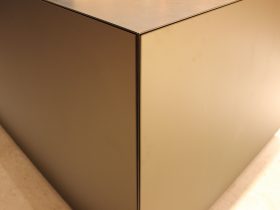 Here's the desk in construction in the workshop.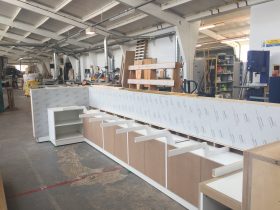 The feature wall was installed at the end of last summer.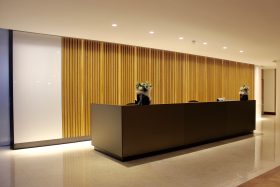 The overall effect was hard won though stunning with intermediate lighting behind the oak profiles and framed by patinated brass. Also included was a full height backpainted metal backed glazed panel.
Here's some views of it taking shape in the workshop.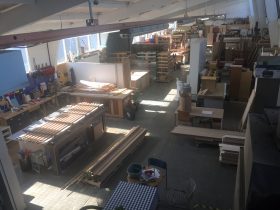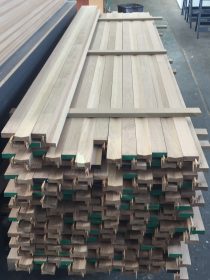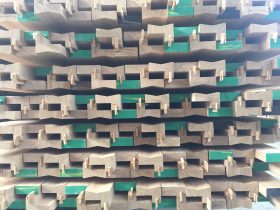 and the panels going on (keep the sound muted!)
Finally the reception cupboards, full height and over 7 metres long incorporating media and a back painted glass lined corian topped, coolfizzing tea point.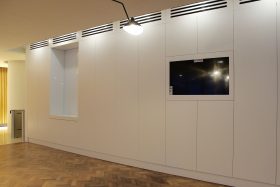 The TUC Southside was one of two projects with Hugh Broughton Architects that we've been making over the last year in our new workshops in Newhaven.
Further news to follow.